Lectures
Below you will find detailed information about the lectures and the lecturers.
08.04. Ruth Page (University of Birmingham)
Shared Stories and Social Media Influencers on Tiktok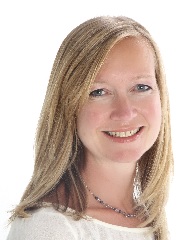 Ruth Page is a Reader at the University of Birmingham in the Department of English Language and Linguistics. She has written several books including Stories and Social Media (Routledge, 2012) and Narratives Online: Shared Stories and Social Media (Cambridge University Press, 2018). Her publications have explored narratives in a wide range of mediated contexts. She is also interested in multimodal discourse and is editor of New Perspectives on Narrative and Multimodality (Routledge, 2010); co-editor of Museum Thresholds: The Design and Media of Arrival (Routledge, 2018) and has published journal articles about selfie-taking from a discourse-analytic and pragmatic perspective.
Abstract
In this paper I will show how the shared stories told by influencers on Tiktok are used to perform authenticity and manage audience engagement. Shared stories (Page, 2018) are characterised by distributed linearity, co-tellership, intertextuality and shared assumptions. In Tiktok, these shared stories are told in short-form videos, which are shaped by the affordances, genres and community characteristics of the site. In particular, the shared stories are used to perform authenticity as part of the influencer's relatability (Abidin, 2016, 2021) through their use of self disclosure, humour and back stage performances (Goffman, 1959) as a means of building rapport with their audiences. I will focus on the Smithy Family as a case study whose posts on Tiktok between April-October 2021 demonstrate the risks and rewards of performing authenticity through shared stories. The data considered considers 250 videos posted to the main Smithy Family Tiktok account and a corpus of 132,696 comments (1,197, 414 words) posted in response to those videos.
Recording
Please click here to access the recording on Lecture2Go.
12.05. Sender Dovchin (Curtin University)
The ordinariness of digital linguistic diversity in the Global South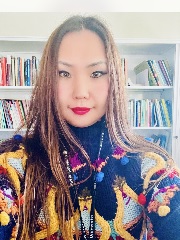 Dr Sender Dovchin is an Associate Professor and Principal Research Fellow and Director of Research at the School of Education, Curtin University, Australia. She is also a Discovery Early Career Research Fellow of the Australian Research Council. Previously, she was an Associate Professor at the University of Aizu, Japan. She has also been awarded Young Scientist Fellow (Kakenhi) by the Japan Society for the Promotion of Science. A/Prof Dovchin is an Editor-in-Chief of the Australian Review of Applied Linguistics. She was identified as "Top Researcher in the field of Language & Linguistics" under The Humanities, Arts & Literature of The Australian's 2021 Research Magazine and Top 250 Researchers in Australia in 2021. She has authored numerous articles in international peer-reviewed journals and authored six books with international publishers such as Routledge, Springer, Palgrave Macmillan and Multilingual Matters.
Abstract
Recent debates of linguistic diversity have problematised paradigms such as bi/multilingualism, and code-switching for reifying static language boundaries and for their inability to account for communicative practices constructed out of a diversity of linguistic repertoires. Instead, trans- perspectives have been introduced to capture the critical linguistic diversity, especially in the context of digital platforms. This emergent trans- tradition in reflects the difficulty, if not futility, of demarcating linguistic features according to specific languages, for the fluid movement between and across languages.
Yet, this recent tradition still tends to celebrate and thus exoticize the presumed digital linguistic diversity in and from the Global South, although it is indeed 'quite normal', 'unremarkable' 'ordinary', 'basic', 'everyday', and by no means a new phenomenon. In so doing, scholarship inadvertently constructs and exoticizes a linguistic Other whose digital linguistic diversity are expected to be made legible according to normative epistemologies of diversity.
This lecture is based on the premise that the analytic potential of the trans- tradition can be enhanced through a stronger focus on such practices as reflective of everyday, quotidian, basic, mundane, unremarkable, banal, and ordinary occurrences, rather than of peculiar, exotic, eccentric or unconventional ones. It is important to recognise that digital linguistic diversity in and from the Global South is neither to celebrate nor to deplore, but something to observe and examine with interest like anything else, as it is inevitable that peoples and cultures have always been mixing and mingling. I conclude that 'linguistic ordinariness' is rather 'diverse' - a necessary condition of 'linguistic diversity' is its 'ordinariness'.
Dovchin, S. (2017). The ordinariness of youth linguascapes in Mongolia. International Journal of Multilingualism, 14(2), 144-159.
Recording
Please click here to access the recording on Lecture2Go.
16.06. Katharina König (Westfälische Wilhelms-Universität Münster)
Transmodal messenger interactions – The sequential ordering of text and audio postings in WhatsApp chats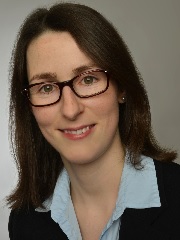 Dr. Katharina König is a lecturer for German linguistics at the University of Münster, Germany, where she is the coordinator of the Centre for Language and Interaction. She obtained her doctoral degree from WWU Münster in 2013 with a thesis on language attitudes towards multilingualism in qualitative interviews. Her current research focusses on the interactional analysis of mobile messaging (in particular the sequential unfolding of transmodal WhatsApp dialogues) and the grammar of language in interaction (with a special interest in the use of question tags and discourse markers in German mundane conversations and voice messages). Together with Michael Beißwenger, she has led the project "research-based learning with digital resources" (funded by a Stifterverband fellowship), which enabled the inclusion of voice messages in the Mobile Communication Database, a web-based corpus resource for mobile messaging.
Abstract
While messenger chats have long been described as multimodal – usually ­referring to the integration of emojis, hyperlinks or images into text-based dialogues –, the introduction of voice messaging to posting-based digital communication has 'changed the game' profoundly: Nowadays messaging apps such as Signal, WeChat or WhatsApp enable users to combine written and spoken language in a single chat interface (König 2019). With the concept 'transmodal interaction', I would like to highlight that the mutual exchange of text and voice messages is sequentially ordered. That is, comparable to turns in spoken conversations, successive postings build on one another (Schegloff 2007): They make particular responses relevant or they document how a prior posting was understood – resulting in a (at least largely) coherent structure of temporally ordered contributions. However, studies in digital conversation analysis (Giles et al. 2015) show that messaging chats afford a particular temporality, which may lead to ruptures in the ordering of postings, as discourse participants are never fully synchronised (Beißwenger 2008; Meredith 2019; Herring 1999; Garcia and Baker Jacobs 1999). Building on a corpus of mundane German transmodal WhatsApp chats, the talk will address how users establish sequential coherence between text and audio postings under such circumstances. Moreover, it will outline how choice of modality is utilized as a communicative resource.
Recording
Please click here to access the recording on Lecture2Go.
07.07. Caroline Tagg (Open University UK)
Mobile conversations in context: a post-digital perspective on identity and interaction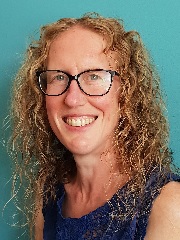 Caroline Tagg is a senior lecturer in applied linguistics at The Open University, UK. Her research into language and digital technologies rests on the understanding that digital communication practices are deeply embedded into individuals' wider lives. She is author of Mobile Messaging and Resourcefulness: a post-digital ethnography (with Agnieszka Lyons, 2022) and Message and Medium: English language practices across old and new media (with Mel Evans, 2020) and is currently Editor-in-Chief of the international journal Discourse, Context & Media.
Abstract
Much has been written about the potential of mobile mediated communication for enabling people to connect in new ways through building 'connected presence' (Licoppe 2004). In this talk, I adopt a 'post-digital' perspective to explore how people's connections with others through mobile messaging are interactionally shaped in part by how mobile messaging fits into the rhythms of everyday lives alongside parallel encounters and activities both online and offline.
I draw on an innovative research project, Mobile conversations in context (MoCo), funded by the British Academy, which combines quantitative and interactional analysis of WhatsApp and other mobile messages with interviews and time-use diaries. Participants aged 35-76 were recruited through an online survey. The findings suggest that, for these participants, mobile messaging facilitates connections not straightforwardly through heightening co-presence but because of the distance afforded by mobile messaging, enabling people to purposefully select what they say, to whom, and when. This has parallels with the 'Goldilocks effect' identified by Miller (2016), whereby people use social media to keep people close, but not too close. Overall, the MoCo findings contribute new insights into how people harness mobile messaging to maintain relational connections in the course of everyday lives.
Recording
Please click here to access the recording on Lecture2Go.
22.09. Christian Ilbury (Edinburgh University)
Between the macro and the micro: Using computational tools to better understand sociolinguistic issues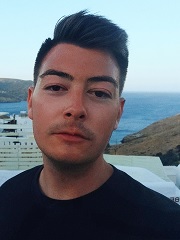 Christian Ilbury is a Lecturer in Sociolinguistics at the University of Edinburgh. His research explores the intersection of language variation and change (LVC) and digital culture. Most of his research considers the interaction between the offline (i.e., face-to-face) and online (i.e., social media) linguistic practices of young people. He has published on a number of digital topics including identity in Snapchat Stories, discourses of gentrification in WhatsApp, and linguistic appropriation in Instagram and Twitter. Christian's research has been featured in leading journals including Journal of Sociolinguistics and Language in Society.
Abstract
The recent development of "Computational Sociolinguistics" (Nguyen et al., 2016) has signalled an exciting and fruitful research area, with NLP tools increasingly common in analyses of language variation and change. Along with this development, researchers have also started to consider the analytical potential of combining 'big' (e.g., computational) and 'small' (e.g., interactional) data and methods in exploring sociolinguistic phenomena (Bamman et al., 2014; Ilbury, 2019; DiLCo, 2022)
This talk takes this development as a point of departure considering insights from two recent projects which employ computational and interactional approaches to better understand the form, function, and distribution of features typically found in the contemporary multiethnolect, Multicultural London English – or 'MLE' (Cheshire et al., 2008; 2011). The first project is collaborative work with Jack Grieve and David Hall in which we use a multimillion-word corpora of Tweets from 2014 to explore the diffusion of MLE lexis (e.g., paigon, leng, boukie) across the UK. We find evidence for a coherent MLE lexical repertoire that spreads out from ethnically diverse areas of London into other urban centres that are culturally and socially comparable to London.  
The second project considers the recontextualisation of MLE in parodic performances of the 'Roadman' persona in a corpus of 500 TikTok videos. Specifically, I analyse the ways in which linguistic features characteristic of MLE (e.g., pronominal man, discourse-pragmatic still, fronted /u:/) are co-opted and stylised in parodic performances of the Roadman. I demonstrate that these linguistic features co-occur with tropes of personhood (e.g., participation in Grime music, overt heterosexuality, a streetwear aesthetic) that are ideologically associated with a particular type of social identity.
Concluding, I argue for the value of combining 'big' and 'small' data approaches in developing a holistic account of sociolinguistic change.
Recording
Please click here to access the recording on Lecture2Go.
20.10. Dirk Hovy (Università Bocconi)
Tell me who commutes and I tell you how you speak – tracing the impact of commuting patterns on regional language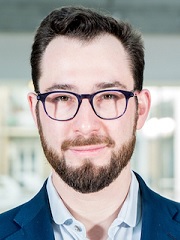 Dirk Hovy is associate professor at the Computing Sciences Department at Bocconi University in Milan, Italy, and director of the Data and Marketing Insights research unit. Before that, he was faculty and postdoc in Copenhagen, got a PhD in NLP from USC, and a masters degree in linguistics from Marburg, Germany. He is interested in the interaction between language, society, and machine learning, or what language can tell us about society, and what computers can tell us about language. He has authored over 90 articles on these topics, including 3 best paper awards. He recently received an ERC Starting Grant for a project on demographic factors and bias in NLP models.
Outside of work, Dirk enjoys cooking, running, and leather-crafting. For updated information, see http://www.dirkhovy.com
Abstract
People carry their language with them wherever they go. However, language also impacts where they go: prior research has shown that the cultural geography of language has a major impact on people's decision to move. But what about less momentous movements: do the daily commutes of people interact with their language preferences?
We use a large sample of online communications and apply machine learning methods to reliably estimate the prevalence of different varieties in cities and regions. We combine this data with commuter data to establish patterns on their preferences within and across linguistic areas, and their mutual impact.
Recording
Please click here to access the recording on Lecture2Go.
27.10. Axel Bohmann (Universität Freiburg)
Linguistic dynamics in digital diaspora communities: The case of Nairaland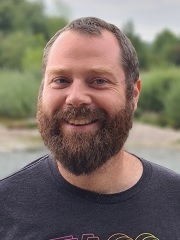 Axel Bohmann is Assistant Professor at the University of Freiburg's English Department. He obtained his PhD in English from the University of Texas at Austin in 2017, with a dissertation on register variation in global varieties of English (Bohmann 2019). His current research project focuses on the multilingual repertoires of recently arrived migrants in Southwestern Germany. From 2019 to 2021, Axel has led the project "Language as a complex adaptive system: Insights from physical modelling" (funded by the Volkswagenstiftung), together with Martin Bohmann and Lars Hinrichs. Among his research interests are corpus linguistics, sociolinguistics, World Englishes, computer-mediated discourse, and register studies.
Abstract
One important effect of digital connectivity is that globally scattered communities are increasingly able to maintain contact across discontiguous space. Such contact, in turn, brings different linguistic varieties into contact with each other. This is particularly true of English-speaking diaspora groups, whose native varieties co-exist with other forms of English in various places of residence. This talk presents data from a web forum serving one such community, namely: Nigerians living in Nigeria and in the diaspora. The Nairaland corpus (Honkanen & Alcón López fc.) contains all posts made to the forum between its inception in 2005 and 2014. Previous studies have productively analyzed interactional aspects in the data, focusing on topics like language ideologies (Honkanen 202), place identities (Heyd 2016), and digital ethnolinguistic repertoires (Heyd & Mair 2014).
In this talk, I employ quantitative methods to trace the development of communication on the forum across the ten years covered by the data, from three perspectives:
•    The degree of contact among Nigerian and diaspora users
•    The prevalence of linguistic resources from different varieties of English
•    Change in the use of individual linguistic items
The results show that Nairaland is a dynamically evolving community, in which communicative and linguistic trends follow complex, non-linear patterns, and that specific topics on the forum invite the use of distinct kinds of repertoires.
Recording
Please click here to access the recording on Lecture2Go.
17.11. Reinhild Vandekerckhove (Universiteit Antwerpen)
Social patterns in adolescent social media writing: On the interaction of age, gender, and education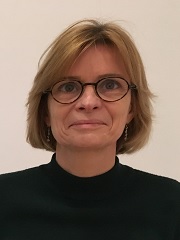 Reinhild Vandekerckhove is full professor in Sociolinguistics and Dutch Linguistics at the University of Antwerp, where she is a member of the research group CLiPS. Her research focuses on informal computer-mediated communication, the dynamics of adolescent peer group language and regional versus social variation in Flemish social media writing. She has supervised several projects on these topics and published in a wide range of journals. She is a member of the Royal Academy for Dutch Language and Literature and of the advisory board of the Dutch Language Institute.
Abstract
While research on informal computer-mediated communication tends to lay bare distinct gender patterns, we must be extremely cautious when generalizing in terms of female or male writing styles. Extensive research on Flemish adolescent social media writing shows that gender, age and educational track strongly interact and that isolating one of these variables leads to oversimplification of the social dynamics of interactive online writing. I will present a survey of our research of the past few years and make a case for adopting a multidimensional perspective by integrating several social variables and a divergent set of features into the research design, by investigating the impact of both the profile of the writer and that of the interlocutor(s) and, finally, by combining production research with perception research.
Our research shows that there is no such thing as e.g. 'teenage girl social media writing style', even though different sets of genre markers display distinctly different gender correlates. Apart from that it lays bare subtle preferences and sensitivities related to educational track and by extension social background (SES). Finally, it offers a unique view on the strong exploitation of the genre by a group that is often disregarded in CMC-research, i.e., youngsters with a working-class profile.
Recording
Please click here to access the recording on Lecture2Go.
24.11. Carmen Lee (The Chinese University of Hong Kong)
Digital discourse analysis in public policy research: The case of doxxing discourse in Hong Kong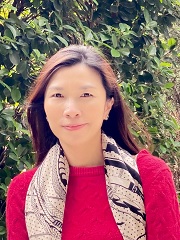 Carmen Lee is Associate Professor in the Department of English at Chinese University of Hong Kong. She is Associate Editor of the journal Discourse, Context & Media and co-editor of the Routledge Language and Digital Media book series. Her research interests include social media discourse, internet multilingualism, and digital literacies. Currently, she is conducting research projects on aggressive discourses such as hate speech and doxxing online. Her major publications include Language Online (2013, Routledge, with D. Barton) and Multilingualism Online (2017, Routledge).
Abstract
As an act of digital vigilantism, doxxing exposes one's 'true' identity and invites public shaming of the target's perceived wrongdoing (Garcés-Conejos Blitvich, 2021; Trottier, 2020). Scholarly attention to doxxing is evident in multiple disciplines, but rarely has it been the focus of linguistics research. This talk engages with recent arguments in discourse-based research that conceptualize online aggression as recontextualized discursive practice (Baider, 2020; Lee, 2020, 2021). I first report on findings from my recently completed project on doxxing discourses in Hong Kong, funded by the Public Policy Research funding scheme (Ref. 2021.A4.075.21A), drawing on critical discourse analysis of online discussions, focus-group and individual interviews, and government policy documents. The aim of this talk is to explore the relationship between public policy and digital discourse analysis, addressing such questions as: What policy implications can be drawn from the project? What and how much can digital discourse analysis reveal about potentially offensive online practices? Essentially, what are the limits of the discourse analyst in informing policy development and what is the way forward? This talk critically engages the notions of ambivalence and reflexivity in understanding the fluidity in public perceptions of controversial online behaviour (Fisher, 2019). It also underscores the methodological significance (and limitation) of digital discourse analysis in policy decisions targetting online utterances.
Recording
Please click here to access the recording on Lecture2Go.
08.12. Jack Grieve (University of Birmingham)
In search of Double Modals
Jack Grieve is a Professor of Corpus Linguistics at the University of Birmingham and Turing Fellow at the Alan Turing Institute in London. His research focuses on the analysis of language variation and change in the English language based on the computational analysis of large corpora of natural language.
Abstract
In this presentation, I report the results of a large-scale study of variation in the structure and use of double modals in American English. Based on an 8.9 billion word corpus of geolocated Twitter data collected from across the US between 2013 and 2014, we identify 5,436 occurrences of double modals, including examples of 76 distinct double modal combinations, far more tokens and types than have been observed in decades of research. We then map double modal use in high resolution across the US for the first time. Our results challenge a wide range of assumptions about the nature of double modals, which have been based almost entirely on the intuitions of linguists and their informants. Most notably, we find that double modals are most strongly associated with African American Language. Furthermore, based on this finding, we propose that double modals may have originated with African American as opposed to Scot-Irish settlers, as has generally been assumed. I conclude by considering how the emerging field of computational sociolinguistics is revolutionising the way we study and understand language variation and change.