Lectures
Below you will find detailed information about the lectures and the lecturers.
08.04. Ruth Page (University of Birmingham)
Shared Stories and Social Media Influencers on Tiktok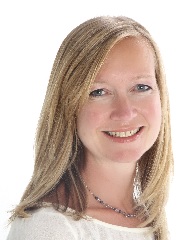 Ruth Page is a Reader at the University of Birmingham in the Department of English Language and Linguistics. She has written several books including Stories and Social Media (Routledge, 2012) and Narratives Online: Shared Stories and Social Media (Cambridge University Press, 2018). Her publications have explored narratives in a wide range of mediated contexts. She is also interested in multimodal discourse and is editor of New Perspectives on Narrative and Multimodality (Routledge, 2010); co-editor of Museum Thresholds: The Design and Media of Arrival (Routledge, 2018) and has published journal articles about selfie-taking from a discourse-analytic and pragmatic perspective.
Abstract
In this paper I will show how the shared stories told by influencers on Tiktok are used to perform authenticity and manage audience engagement. Shared stories (Page, 2018) are characterised by distributed linearity, co-tellership, intertextuality and shared assumptions. In Tiktok, these shared stories are told in short-form videos, which are shaped by the affordances, genres and community characteristics of the site. In particular, the shared stories are used to perform authenticity as part of the influencer's relatability (Abidin, 2016, 2021) through their use of self disclosure, humour and back stage performances (Goffman, 1959) as a means of building rapport with their audiences. I will focus on the Smithy Family as a case study whose posts on Tiktok between April-October 2021 demonstrate the risks and rewards of performing authenticity through shared stories. The data considered considers 250 videos posted to the main Smithy Family Tiktok account and a corpus of 132,696 comments (1,197, 414 words) posted in response to those videos.
12.05. Sender Dovchin (Curtin University)
The ordinariness of digital linguistic diversity in the Global South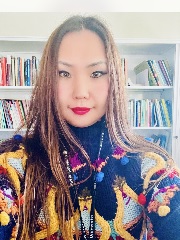 Dr Sender Dovchin is an Associate Professor and Principal Research Fellow and Director of Research at the School of Education, Curtin University, Australia. She is also a Discovery Early Career Research Fellow of the Australian Research Council. Previously, she was an Associate Professor at the University of Aizu, Japan. She has also been awarded Young Scientist Fellow (Kakenhi) by the Japan Society for the Promotion of Science. A/Prof Dovchin is an Editor-in-Chief of the Australian Review of Applied Linguistics. She was identified as "Top Researcher in the field of Language & Linguistics" under The Humanities, Arts & Literature of The Australian's 2021 Research Magazine and Top 250 Researchers in Australia in 2021. She has authored numerous articles in international peer-reviewed journals and authored six books with international publishers such as Routledge, Springer, Palgrave Macmillan and Multilingual Matters.
Abstract
Recent debates of linguistic diversity have problematised paradigms such as bi/multilingualism, and code-switching for reifying static language boundaries and for their inability to account for communicative practices constructed out of a diversity of linguistic repertoires. Instead, trans- perspectives have been introduced to capture the critical linguistic diversity, especially in the context of digital platforms. This emergent trans- tradition in reflects the difficulty, if not futility, of demarcating linguistic features according to specific languages, for the fluid movement between and across languages.
Yet, this recent tradition still tends to celebrate and thus exoticize the presumed digital linguistic diversity in and from the Global South, although it is indeed 'quite normal', 'unremarkable' 'ordinary', 'basic', 'everyday', and by no means a new phenomenon. In so doing, scholarship inadvertently constructs and exoticizes a linguistic Other whose digital linguistic diversity are expected to be made legible according to normative epistemologies of diversity.
This lecture is based on the premise that the analytic potential of the trans- tradition can be enhanced through a stronger focus on such practices as reflective of everyday, quotidian, basic, mundane, unremarkable, banal, and ordinary occurrences, rather than of peculiar, exotic, eccentric or unconventional ones. It is important to recognise that digital linguistic diversity in and from the Global South is neither to celebrate nor to deplore, but something to observe and examine with interest like anything else, as it is inevitable that peoples and cultures have always been mixing and mingling. I conclude that 'linguistic ordinariness' is rather 'diverse' - a necessary condition of 'linguistic diversity' is its 'ordinariness'.
Dovchin, S. (2017). The ordinariness of youth linguascapes in Mongolia. International Journal of Multilingualism, 14(2), 144-159.
16.06. Katharina König (Westfälische Wilhelms-Universität Münster)
Transmodal messenger interactions – The sequential ordering of text and audio postings in WhatsApp chats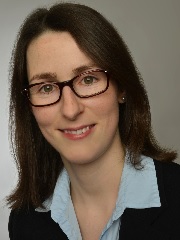 Dr. Katharina König is a lecturer for German linguistics at the University of Münster, Germany, where she is the coordinator of the Centre for Language and Interaction. She obtained her doctoral degree from WWU Münster in 2013 with a thesis on language attitudes towards multilingualism in qualitative interviews. Her current research focusses on the interactional analysis of mobile messaging (in particular the sequential unfolding of transmodal WhatsApp dialogues) and the grammar of language in interaction (with a special interest in the use of question tags and discourse markers in German mundane conversations and voice messages). Together with Michael Beißwenger, she has led the project "research-based learning with digital resources" (funded by a Stifterverband fellowship), which enabled the inclusion of voice messages in the Mobile Communication Database, a web-based corpus resource for mobile messaging.
Abstract
While messenger chats have long been described as multimodal – usually ­referring to the integration of emojis, hyperlinks or images into text-based dialogues –, the introduction of voice messaging to posting-based digital communication has 'changed the game' profoundly: Nowadays messaging apps such as Signal, WeChat or WhatsApp enable users to combine written and spoken language in a single chat interface (König 2019). With the concept 'transmodal interaction', I would like to highlight that the mutual exchange of text and voice messages is sequentially ordered. That is, comparable to turns in spoken conversations, successive postings build on one another (Schegloff 2007): They make particular responses relevant or they document how a prior posting was understood – resulting in a (at least largely) coherent structure of temporally ordered contributions. However, studies in digital conversation analysis (Giles et al. 2015) show that messaging chats afford a particular temporality, which may lead to ruptures in the ordering of postings, as discourse participants are never fully synchronised (Beißwenger 2008; Meredith 2019; Herring 1999; Garcia and Baker Jacobs 1999). Building on a corpus of mundane German transmodal WhatsApp chats, the talk will address how users establish sequential coherence between text and audio postings under such circumstances. Moreover, it will outline how choice of modality is utilized as a communicative resource.
07.07. Caroline Tagg (Open University UK)
Mobile conversations in context: a post-digital perspective on identity and interaction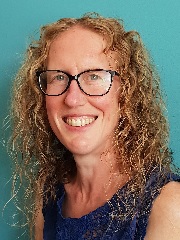 Caroline Tagg is a senior lecturer in applied linguistics at The Open University, UK. Her research into language and digital technologies rests on the understanding that digital communication practices are deeply embedded into individuals' wider lives. She is author of Mobile Messaging and Resourcefulness: a post-digital ethnography (with Agnieszka Lyons, 2022) and Message and Medium: English language practices across old and new media (with Mel Evans, 2020) and is currently Editor-in-Chief of the international journal Discourse, Context & Media.
22.09. Christian Ilbury (Edinburgh University)
Between the macro and the micro: Using computational tools to better understand sociolinguistic issues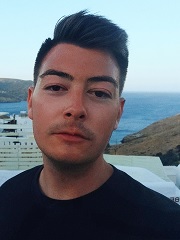 Christian Ilbury is a Lecturer in Sociolinguistics at the University of Edinburgh. His research explores the intersection of language variation and change (LVC) and digital culture. Most of his research considers the interaction between the offline (i.e., face-to-face) and online (i.e., social media) linguistic practices of young people. He has published on a number of digital topics including identity in Snapchat Stories, discourses of gentrification in WhatsApp, and linguistic appropriation in Instagram and Twitter. Christian's research has been featured in leading journals including Journal of Sociolinguistics and Language in Society.
20.10. Dirk Hovy (Università Bocconi)
17.11. Reinhild Vandekerckhove (Universiteit Antwerpen)
Social and regional patterns in adolescent social media writing: On the interaction of age, gender, and education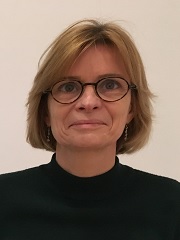 Reinhild Vandekerckhove is full professor in Sociolinguistics and Dutch Linguistics at the University of Antwerp, where she is a member of the research group CLiPS. Her research focuses on informal computer-mediated communication, the dynamics of adolescent peer group language and regional versus social variation in Flemish social media writing. She has supervised several projects on these topics and published in a wide range of journals. She is a member of the Royal Academy for Dutch Language and Literature and of the advisory board of the Dutch Language Institute.
24.11. Carmen Lee (The Chinese University of Hong Kong)
Digital discourse analysis in public policy research: The case of doxxing discourse in Hong Kong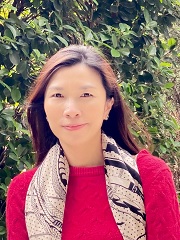 Carmen Lee is Associate Professor in the Department of English at Chinese University of Hong Kong. She is Associate Editor of the journal Discourse, Context & Media and co-editor of the Routledge Language and Digital Media book series. Her research interests include social media discourse, internet multilingualism, and digital literacies. Currently, she is conducting research projects on aggressive discourses such as hate speech and doxxing online. Her major publications include Language Online (2013, Routledge, with D. Barton) and Multilingualism Online (2017, Routledge).
08.12. Jack Grieve (University of Birmingham)